Category: "Blog"
View the latest news and happenings on the Hardeman Adoptable Animals blog that features fundraises, events, volunteer opportunities and more.
Hardeman Adoptable Animals (HAA) is a volunteer-based organization that saves dogs from the Hardeman County Animal Control kill facility. The organization places these rescued dogs in a safe shelter that is located in the county landfill, but operated by the HAA volunteers. Upon arrival at the shelter, the dogs are evaluated, cared for by a veterinarian if necessary, and placed on the list of available/adoptable dogs. All dogs taken in are strays, owner surrenders or breeder throw aways. HAA protects the dogs from euthanasia and adopts them out to appropriate homes or delivers them to rescue groups who can place them in a forever home.
We are officially kicking off our RAISE THE ROOF campaign to ask for donations to build our new shelter!
We'll keep you posted on our progress on this page, so be sure to check back for updates.
Since we need to raise $125,000 for an awesome place for the dogs, we're asking you to consider donating $125. If you can't donate that much, that's okay! How about $12.50? Or even $1.25. NO AMOUNT IS TOO SMALL.
If you would like to make a donation, go directly to https://goo.gl/yRrkMc or visit PayPal's website and send money to haa.shelter@yahoo.com.
Remember to note BUILDING FUND on your donation so it goes in the right place.
Thanks! Let's RAISE THE ROOF!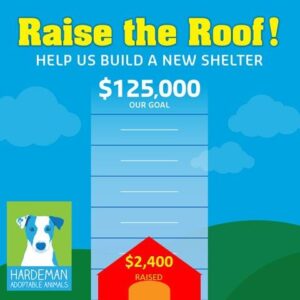 One of the unique ways to support HAA is buying wine! Check it out!
Click below
http://www.benefitwines.com/HARDEMAN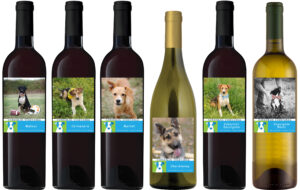 We will be having a fish fry to benefit the shelter May 21st from 5pm till 8pm. Tickets are are $15 for adults and $5 for a child's hot dog plate. It will be dine in and carry out. Please contact Charla Cooper 731-234-4421, Tony Burnell 731-217-5262, Cindy Hamrick 901-356-4843, Lisa Shanks 205-601-4657 or any of the other volunteers. We will also be giving away a YETI cooler. It will be your choice of a Tundra 35, Hopper 20, Roadie 20 or a Collegiate Roadie.Tickets are $1 each and you DO NOT have to be present to win. You can purchase tickets (Fish Fry or YETI) by Paypal and note it in the comment what it is for.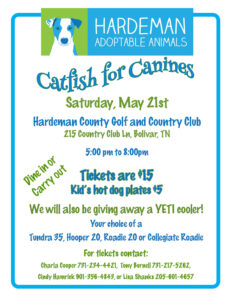 Our 2nd annual Fall for the Dogs dinner and auction will be October 24th, 2015 at the Bolivar Municipal Center. Please check back for more information about the event.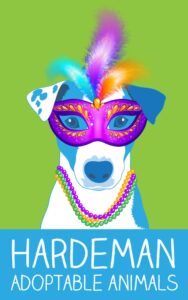 We will be at Falcon Ridge Farms on October 4th and 11th from 10 am until 2 pm with several of our dogs. Come out and see us and maybe you will meet your new best friend!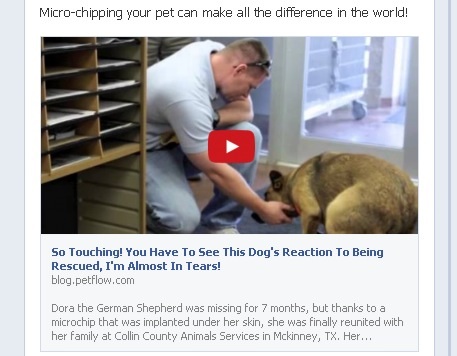 We have our own scanner and check every dog we take in. Unfortunately, in 3 years we have only found 2 dogs with a chip. That's only TWO out of over two THOUSAND dogs that have passed through our facility. Fortunately for those 2 and their families they were reunited. If we had yours we would have returned it to you also … if it had a chip. Spay 'em, neuter 'em & chip 'em!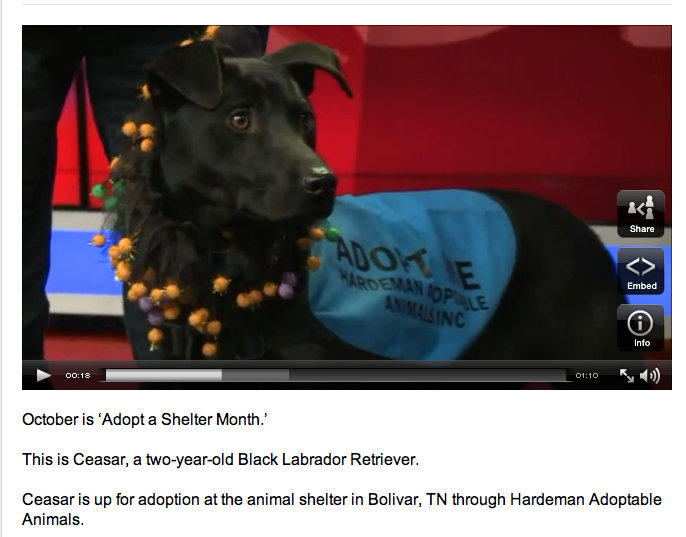 This is Ceasar, a two-year-old Black Labrador Retriever. Caesar has been patiently waiting for a family to adopt him since he arrived at the shelter in December.
Ceasar is medium-sized at about 40 pounds, he's a very gentle dog, who gets along well with others. He's really hoping someone special will see him today and want to take him home!
http://wreg.com/2013/10/28/caesar-is-ready-to-make-your-home-his-home/